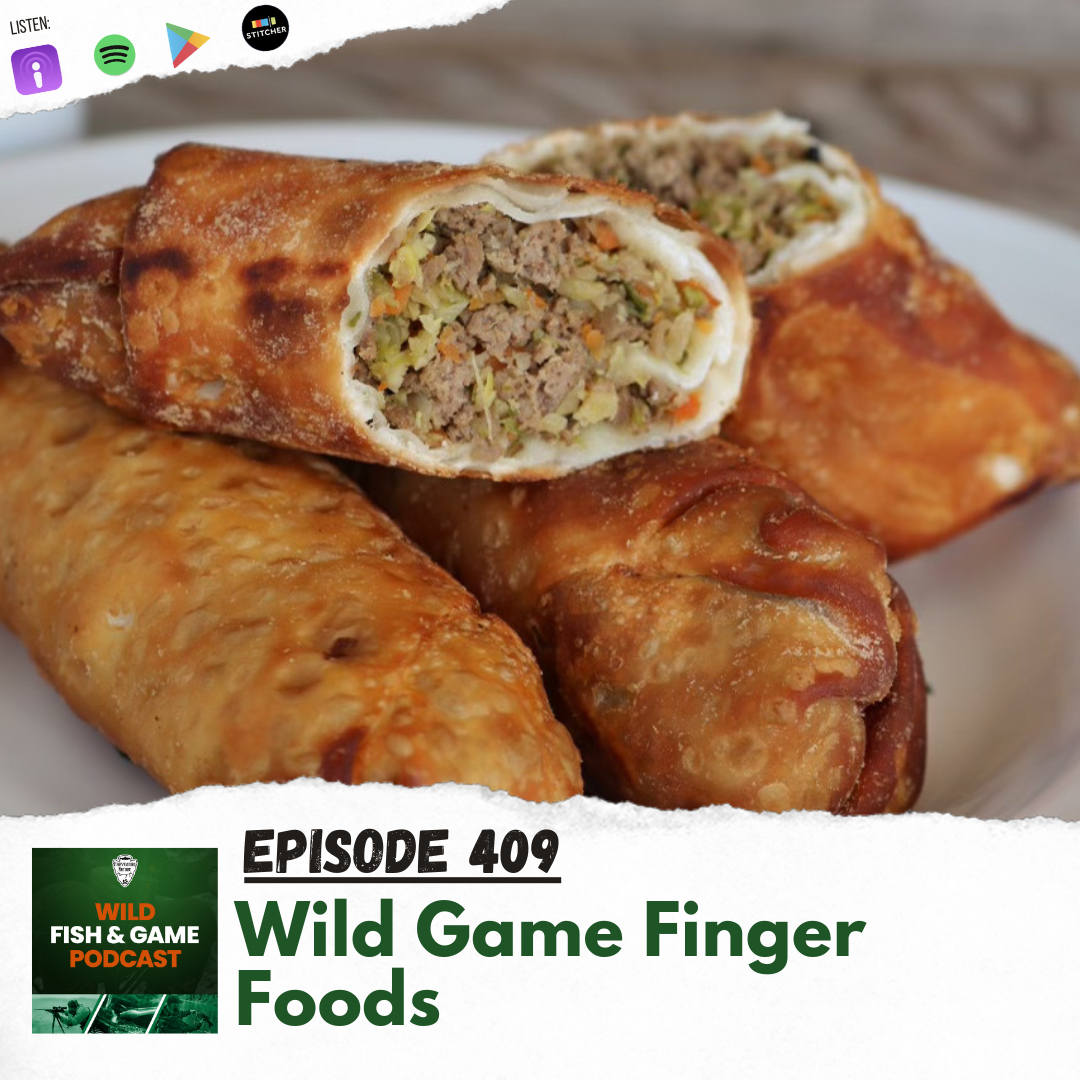 Justin, Collin, and Emily discuss finger foods, wild game style.  They discuss a ton of different ways to make your favorite wild game meat into finger foods. From meat pies, to egg rolls and potstickers, lumpia, and much more!
-
Leave a Review for a chance to win a hat!
-
Use code HARVEST10 at Allen Company's website for 10% off your order Shop Now
-
Love our content? Buy us a cup of coffee to say thanks!
-
Learn to Cook Wilder with the Harvesting Nature Supper Club's cooking classes
Crew
Follow Emily on Instagram @the_way_we_hunt
Recipes:
Show Notes:
officially in full swing of hunting seasons
Collin's updates (but not nutria)
wild blackberry jam
paying more attention what to forage
check and double check mushroom IDs
hairy berries
Video of recent The Way We Hunt veterans hunt
encounters with wild pigs
eating at Dai Due
Charcuterie boards
"Pah-steez" not pasties 
pasties, meat pies, or empanadas
are gizzards finger foods?
candied and fried duck and goose tongues
dumplings
Squirrel potstickers 
snow goose kim chi mandu (LC Hunter)
Getoutandgohunting.com
tangent into sauerkraut
corned venison (LINK)
3 ingredient dove wellington
wild venison sweet potato meat pie
venison meat pies - Jason Thorton 
pizza rolls 
it's ok not to make dough from scratch
ground venison sushi roll
Episode with Cayla
pheasant Philly cheese egg rolls
confit squirrel egg rolls
wild boar queso rolls
fried venison shepherds pie roulette
lumpia (The Way We Hunt)
pierogies
Play Now